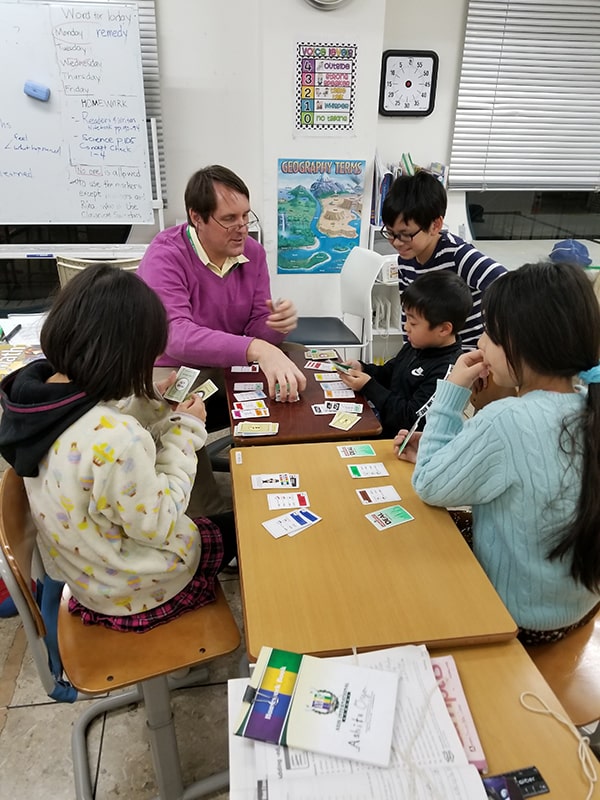 THANK YOU FOR YOUR INTEREST TO WORK WITH US!
Standardized tests are starting to show that our students are performing much better than average, and that has become our advantage. We take average students and produce above average students. We welcome anyone with a like mind, who genuinely wants to assist kids from all walks of life to making achievements that they never though they could do, and giving them options that they never dreamed they could have.
We generally have two intakes a year. Japanese schools start in April, and many international schools start in September. Both are important dates for new hires. As it can take up to 4 months to obtain the appropriate visa(after all the paperwork is submitted), we start looking at least 6 months ahead of those dates.
It is sometimes difficult to predict when a position will open so if you would like to submit your resume in the hope that something will open up in the coming months, then please complete the online application form. When we know of a vacancy, the word VACANCY will appear beside that position.
Interns are welcome to apply with us.
After checking with your school, we may be able to help you. Programs that we have worked with include:
University of Southern California, USA
Nova South Eastern University, USA
Marnix Academie, The Netherlands
The College of New Jersey, USA
Competitive salary based on experience

Health insurance(medical, dental, vision all included)

Pension

Some Flexible Holidays in addition to the school holidays(up to 10 working days)

Assistance with finding a place to live

Assistance with finding a place to live

Laptop computer for work( Grade 1 – 12)

Visa sponsorship if needed
Opened positions
Toddler Teacher(aged 1 – 3)

Preschool Teacher(aged 3 – 6) Vacant from April 2022

High School Teacher

Math

Science

American History

Literature(American and British)

P.E. Teacher Vacancy for a Part-time teacher from January 2022
Some interesting facts about our school that some applicants have asked in interviews
When was Axis started: 2003

What is the maximum number of students in a class: 8

Staff's Country of Origin(number): America(2), Columbia(1), Finland(1), Japan(3), The Philippines(3), South Africa(2)

Total number of staff: 12

50% have been with the school for more than 5 years

43% have been with the school between 1 and 5 years.

7% are with us for less than 1 year.

35% of children have a foreign passport.